Tilda Rose is the next artist-in-residence!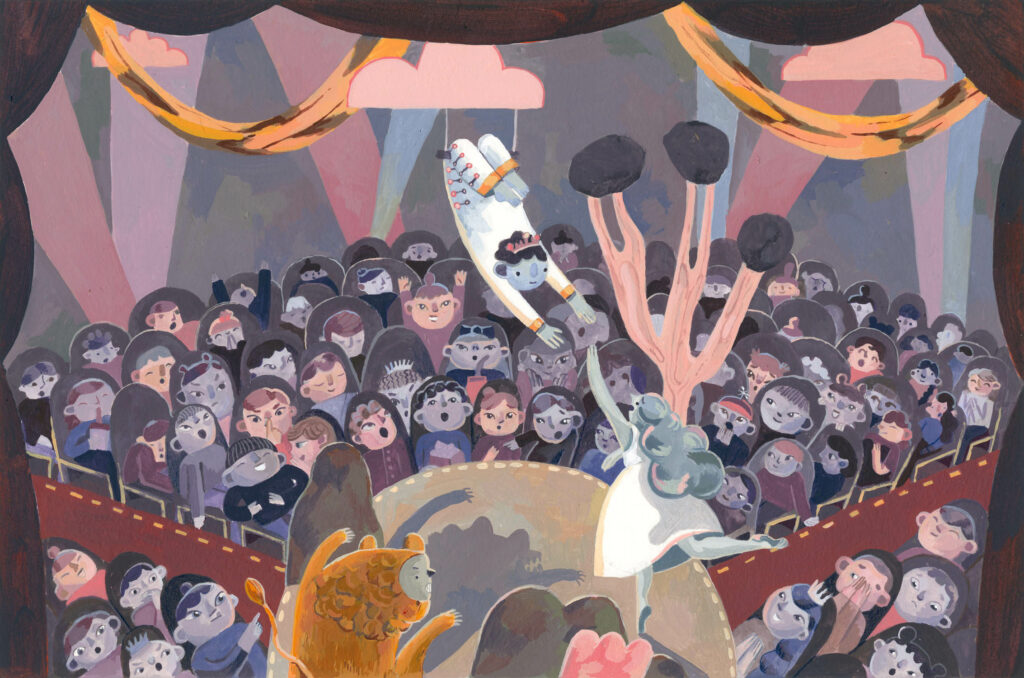 Congratulations to Tilda Rose, the next Finnish Illustration Association and Moomin Museum artist-in-residence!
The resident artist works at the Moomin Museum in November 2022.
Tilda Rose won over the jury with her unique and atmospheric illustration style. The jury described Rose's images as fusions of muted colours, disciplined compositions, mysterious characters and beautiful light.
The jury wants to thank all the residency applicants for their excellent submissions.
The Moomin Museum and Finnish Illustration Association wish to promote and raise the profile of illustration art. Tilda Rose receives a stipend worth 2000 euros for her residency. The Moomin Museum offers the artist an apartment for the month in Tampere and a workspace within the museum. Tilda Rose will be working at the Moomin Museum Studio on during museum opening hours on specific dates in November. As the artist works, a small "work in progress" exhibition builds up in the artist's workspace for the visitors to see.