On the trail of mysterious critters during the autumn holidays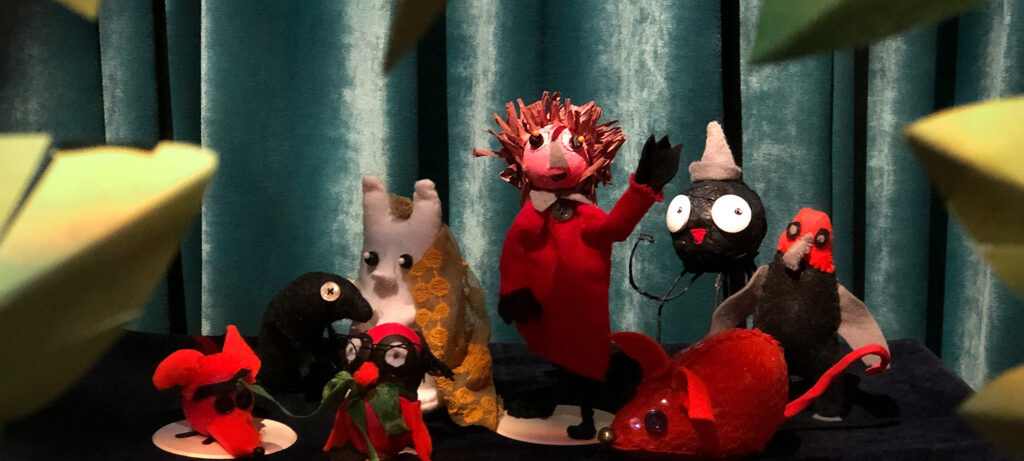 Creepy-crawlies and mysterious creatures are taking over the Moomin Museum during the autumn holidays.
Join us in the Studio for our 'Celebration of small creatures' workshop. Follow the trail of creepy creatures with the help of our activity book and leave your own mark in our special critter guestbook.
Mysterious critters
Hardly anyone notices the many weird little beasts that hide in Moominvalley's forests. Sometimes, when they feel especially timid and worthless, they make themselves invisible. They tread quietly beneath the forest canopy and hide under the sink, behind the glazed stove, or in the closet of the bathhouse. Most of them don't even have a name. They are tiny, sensitive creatures who often feel quite lonely.
Be enchanted by the Moomin Museum's special atmosphere during the autumn holidays and spot the shy little beasties found in Tove Jansson's original illustrations and tableaux. Embark on an adventure in search of mystery creatures with the help of our activity book. Delight our creatures by leaving your own greeting or pawprint in their guestbook. Make your own critter friend in our Studio and take it along on your adventure! The Studio is open all day during the autumn holidays.
The Moomin Museum's autumn holidays event runs from October 15 to 23, 2022 (museum closed on Monday).